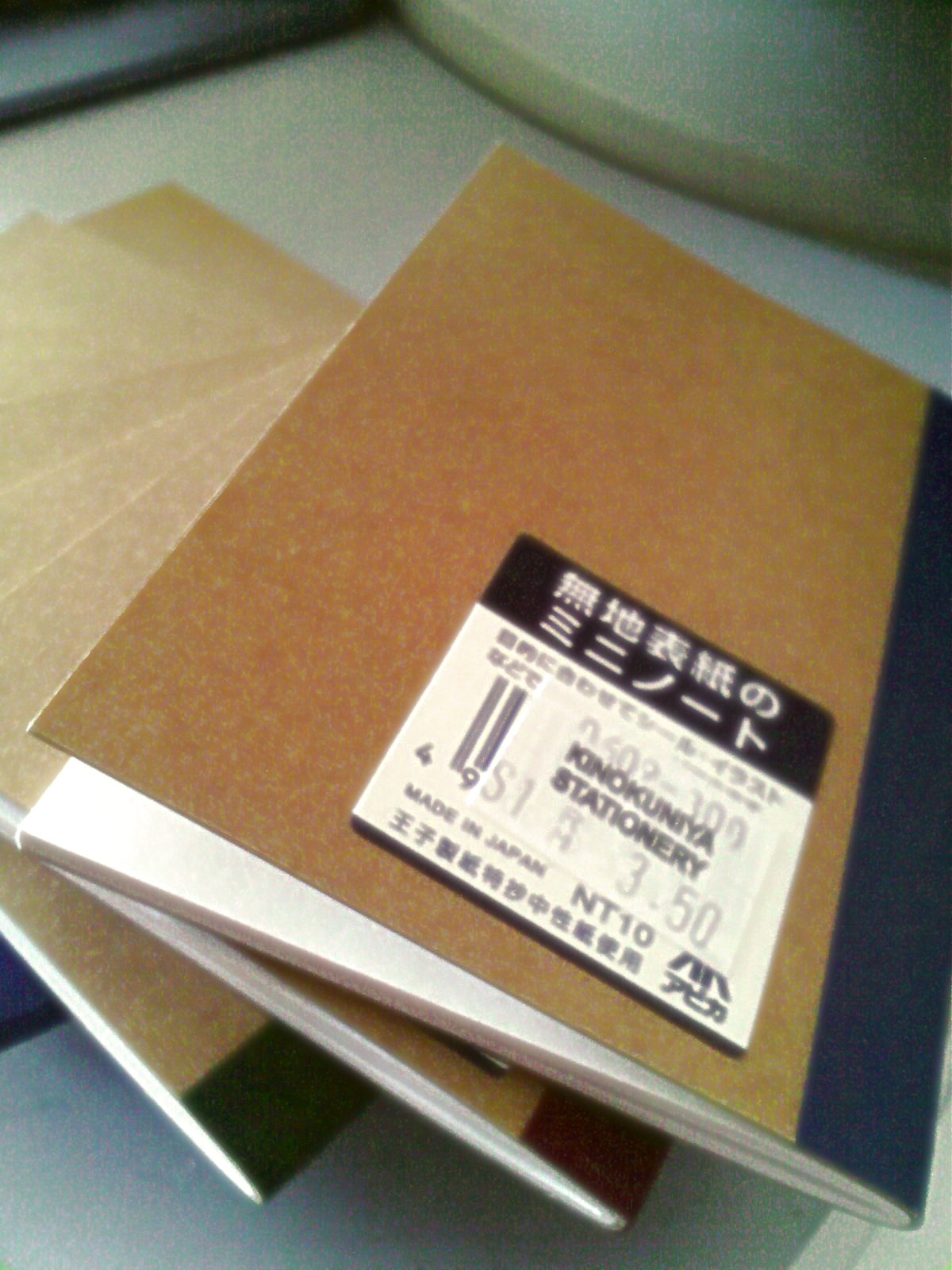 When it comes to stationery, I can get very particular about it - especially when it comes to paper. One of the hardest things that I'm having difficulty buying is pocket notebooks that I typically carry with me to record whatever that was lodged in my head at the spur of the moment outdoors.
So far the ones on the market are typically ring-bound ones (which can be bulky and not environmentally friendly) or flimsy notepads that get easily crumpled whenever they get into the pockets of my trousers, to my greatest annoyance since those were the worst kind of surface to write on.
My prayers for the perfect on-the-go notebook got answered when I discovered this at Kinokuniya: these are wallet-sized, 60 pages notepads made in Japan from Apika (at least the logo says so). What's great about it is the overall quality of the whole thing: durable, water resistant covers, thin sheets of high-quality paper with a smooth writing surface, extremely lightweight and is only about two credit cards thick. Compare to most ring-bound notepads which is about four to five times the thickness, I greatly appreciated the slimness that it's extremely portable (especially when I find myself wearing tight fitting jeans, I would never have the need to leave my notepad back at home).
Speaking about durable, I have been carrying this notepad for one whole month in my pocket and it still retained it shape and flatness after my unconscious "abuse", which is extremely impressive. And having it maintaining it's flatness and shape makes it very easy for me to archive this kind of notepads when I completely expended the pages. (Yes, I still keep my notepads and notebooks whenever possible - they pretty much carry a treasure trove of my thoughts and ideas in the past)
And the fact that I really like Japanese paper, they combined some of the best qualities you could find in paper: extremely thin (imagine a 60gms paper) and a smooth writing surface (the feeling of ink gliding on the paper makes it a joy to write on). So literally all the little details of the notepad appeal to me in many ways.
The price? RM3.50 - which is about the same as any ring-bound notepads and it's laughably cheap considering the value I get. So if you are looking out for a perfect notepad, do check this out at Kinokuniya KLCC! (I'd say it's next best thing to Moleskins - without the pricey pricetag)