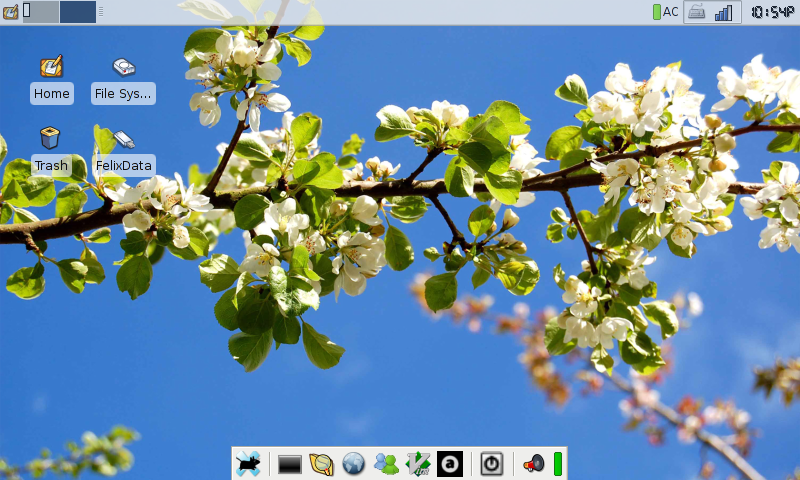 … for my EeePC.
Since Thursday I have been spending a lot of time configuring it as my working think tank, which basically means installing the needed software and configuring it to make very pleasant to work with. (also due to the fact that I accidentally screwed up my previous installation).
This time round I got Debian Linux installed, which is close enough to Ubuntu (which I used back at home) but only install the minimal set of software (i.e. less bloat). Pretty much reminds me the time when I'm on Gentoo, only different being that I don't need to compile stuff :lol:. It did took me a few tries to get it right though, mainly due to tame my wireless to allow me to switch it on and off depending on my usage.
Anyway~ now it not only looked pretty, it's packed with all the stuff I needed on the go (browse the web, deal with documents, edit photos etc.) - I even install a Japanese dictionary in it which would definitely help a lot.
But doing so, it made me realize the importance of sleep, my brain doesn't function properly without the rest. So judging from that, I should not be blogging now and head to bed now :).